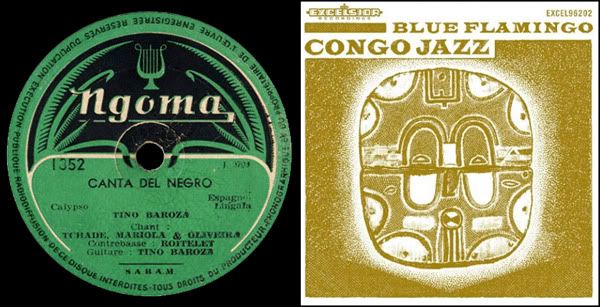 ZIYA ERTEKIN, alias
BLUE FLAMINGO
, born from Dutch and Turkish parents, is the guy behind this 78rpm compilation on
EXCELSIOR RECORDINGS
.
Record collector, he digs for the forgotten sounds and styles from all over the world. He is also a musician and a Dj playing 78 rpm shellac discs live.
This 'CONGO JAZZ' compilation is a second in a serie of three. The first is humbly titled '78 R.P.M.', and the third, released on those days, is named 'A search for CMS'.
The
title
is
misleading
because it
injustement
suggests
that the whole
compilation is dedicated to old Congolese Jazz when in fact,
this 2nd volume consist in three remarkable mixes of rare and sometimes one-off 78rpm shellac records.
Each of those mixes focus on a different musical genre:
'Jungle Crawl' (1920′s-1930′s Hot Jazz Jungle Exotica),
'Congo Jazz' (1950′s Congolese Rumba) and
'That Old Time Religion' (1930′s-1950′s Jubilee, Gospel & Hard Gospel).
Check 'CANTO DEL NEGRO' by Tchade, Mariola & Oliveira
extract from
'Congo Jazz
' Cd on Excelsior Recordings.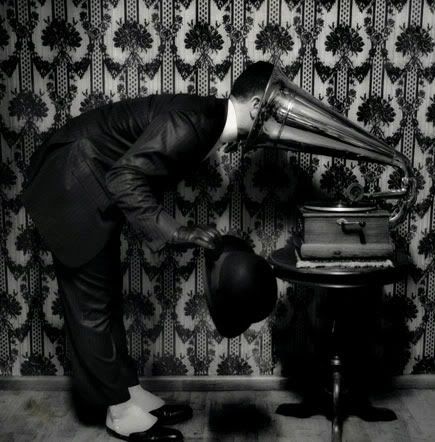 "I barter in dreams." That's what I, at times, answer when people ask me what I do for a living. I could, of course, tell them that I occupy myself with collecting 78 rpm records and how I play them to audiences as a DJ who goes by the name of Blue Flamingo. That, however, is only the form. [...] In a world increasingly focussed on comfort, collecting 78 rpm records is an exercise in immeasurable preparedness to make an effort in exchange for a wonderful experience. I hope that with this cd I can communicate all of this to you, dear listener.
ZIYA ERTEKIN, alias BLUE FLAMINGO
Check out the whole compilations and more infos following those links:
BLUE FLAMINGO Official Website
-----
BLUE FLAMINGO - 78 R.P.M.
(SoundCloud)
BLUE FLAMINGO - CONGO JAZZ
(SoundCloud)
-----