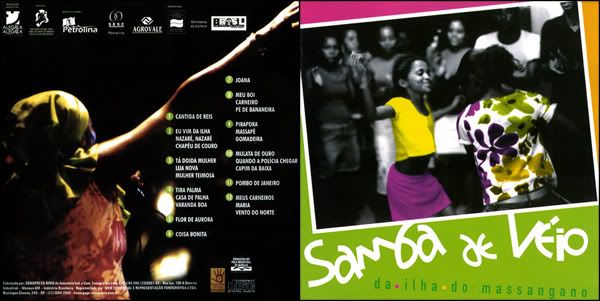 The island of
Massangano
, located in the
Sertão
(desert) of
Pernambuco
's state, is one of the most beautiful stretch of the river Sao Francisco, and the place where this cultural event called
Samba De Véio
has been held over a century, passing from father to son.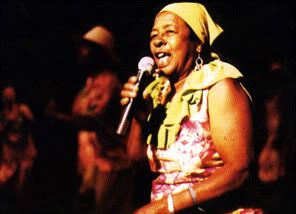 This
Samba De Véio
is one of the oldest and most unique popular cultural manifestations from Brazil.
It is the result of the mixing of rhythms from
Indians
and the black people
Quilombolas
.
Quilombolas is the common name for slaves refugees in Quilombos, or descendants of black slaves whose ancestors, during slavery, fled the plantations of sugar cane and small farms where they performed various menial jobs to form small villages called Quilombos.

Over two thousand Quilombolas communities throughout Brazilian territory remains alive and active, fighting for the right to ownership of lands dedicated by the Constitution since 1988.
In contrast to the quiet and peaceful life of the village, the month of January is marked by commemoration of
Festa de Reis
. A group of residents gather to ask for offerings, knocking on the door of every inhabitant of the island. The voice of a
Samba De Véio
's singer, added to the rhythm of drums, pandeiro, caracaxá, triangle and guitar allows the formation of a 'ronda', where residents and visitors dance and clap to thank offerings.
In addition to this celebration, on June 13th, day of Santo Antônio (patron saint of the place) an event occurs which presents various cultural groups, and the Samba De Véio is the main attraction.
Check
'Eu Vim da Ilha'
e
'Flor de Aurora'
extract from the CD '
Samba De Véio da Ilha do Massangano'
And don't miss a chance to give a look to those videos!